ROME INTERNATIONAL SCHOOL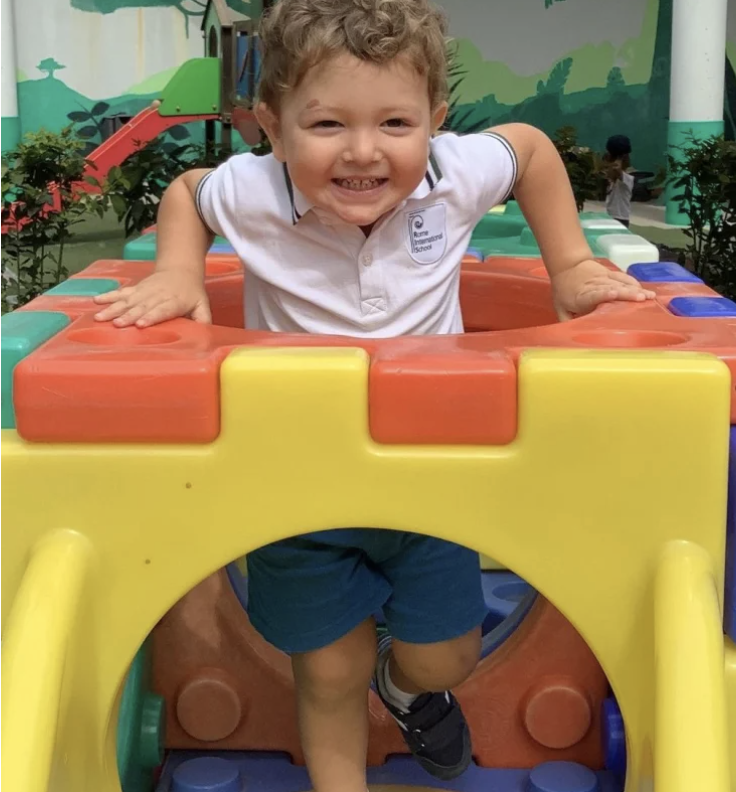 Founded in 1988, RIS is proud to be an International Baccalaureate World School, offering a high quality international education to children aged 2 to 18. In July 2014, the school re-located to its purpose-built campus in Via Guglielmo P. Giraldi, near Via della Camilluccia. The new building and campus, nestled amongst the natural park of Monte Mario, features state-of-the art facilities reflecting the school's focus on critical thinking, inquiry based approaches and a passion for learning.
RIS has formal links with LUISS University, one of the best private universities in Italy. Our students have the unique possibility of direct access to LUISS undergraduate courses taught in English and Italian.
Curriculum – Early Years and Elementary School
RIS is authorized to offer the Primary Years Programme (PYP). Students from Kindergarten to Grade 6 follow the IB PYP, which is a transdisciplinary programme that promotes the development of the whole child. The traditional subject areas are not seen at ends in themselves but as a means of inquiring about the world. The Elementary School student at RIS is at the centre of the learning process, constructing knowledge, and problem solving, reflecting and taking appropriate action in order to make the world a better place to live.
Curriculum – Middle School
Students in the Middle School follow a rich programme of study in all subjects. The Middle School curriculum embeds all aspects of the IB Learner Profile into schemes of work and programmes of study. RIS also guarantee families excellent preparation for the Italian state exams at the end of Grade 9 (terza media).
The school offers Chinese language and culture as a curriculum option in our Middle School. To give students who opt for this option the necessary head-start, we offer Chinese language and culture courses in the Elementary School. High School students are able to continue this course of study as part of the IGCSE and IB DP programmes.
Curriculum – High School: IGCSE Programme
The International General Certificate of Secondary Education (IGCSE) administered by Cambridge University is a prestigious course of study offered to students from the age 14 to 16, and is considered to be an excellent preparation for the academic challenges of the IB Diploma Programme. RIS is authorized to offer the IGCSE Programme in the first two years of our High School.
Curriculum – High School: IB Diploma Programme
The IB Diploma Programme is a prestigious, internationally-recognised course, which leads to entrance to the very best universities across the world. Diploma students chose one subject from each of the six groups, with RIS students having the option of programme combinations to give automatic equivalence to the Italian Maturità.
Facilities – RIS' brand new campus situated in natural park of over 3,5 hectares, features a large auditorium, two gyms (one for each section of the school), well-equipped music, drama, and art rooms, three science laboratories, an external sports ground, and plenty of recreational and study spaces.
The school believes that ICT is best taught by "doing" in real situations and as a result, ICT is an integral part of all lessons. All classrooms across the school are equipped with desktop computer and interactive whiteboards. High School students are issued with their own school iPad and students in the Elementary and Middle School have access to banks of laptops and iPads in order to facilitate their learning.
The school actively encourages academic excellence and there are a range of scholarships and awards available each year. A large variety of extra-curricular activities are offered, where students can develop and promote the attributes of the IB Learner Profile.