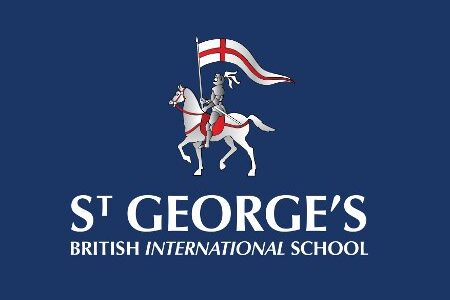 St. George's Nomentana Junior School was opened in September 2002 and is an integral part of St. George's British International School, founded in 1958, one of the leading British National Curriculum schools in Europe.
St George's Nomentana is situated in the centre of Rome, off the Via Nomentana in a large and splendid turn of the century villa with its own garden, opposite the Villa Torlonia, an area where there are many embassies.
The school follows the English National Curriculum providing education for children aged 3 to 11, identical to that offered at St George's La Storta Junior School. It has a maximum capacity of about 160 children with 12 classrooms, a dining hall, library, and music and computers rooms. The school provides specialist learning facilities for S.E.N. (Special Education Needs) and E.A.L. (English as an Additional Language). The garden offers play areas and sports facilities, which are supplemented by the park and a gymnasium. The school organizes residential and day trips, and a wide range of extra-curricular opportunities after-school.
The ambience of St. George's Nomentana has perhaps the family feel of a smaller school, with highly qualified teachers, the vast majority recruited from the United Kingdom. Each class has a teacher and additionally there are specialist teachers for Music, P.E, English as an Additional Language (EAL) and Italian. A team of Teaching Assistants provide support in the classroom for both pupils and teachers. Students enrolling are from many different countries, with no one country predominating. At the age of 11 most children are expected to move on to the St George's Senior School at La Storta, which provides all the facilities and opportunities required of a secondary school.
Access to the school by car is good and there are 3 buses that operate across Rome for pupils aged 5-years and older. The school day starts at 8:45 and finishes at 15:30 however the school also offers a wide-ranging after school programme for children in Year 1 and older.
St George's Nomentana provides an excellent junior school education in a lovely location of a historic city.