SOUTHLANDS INTERNATIONAL SCHOOL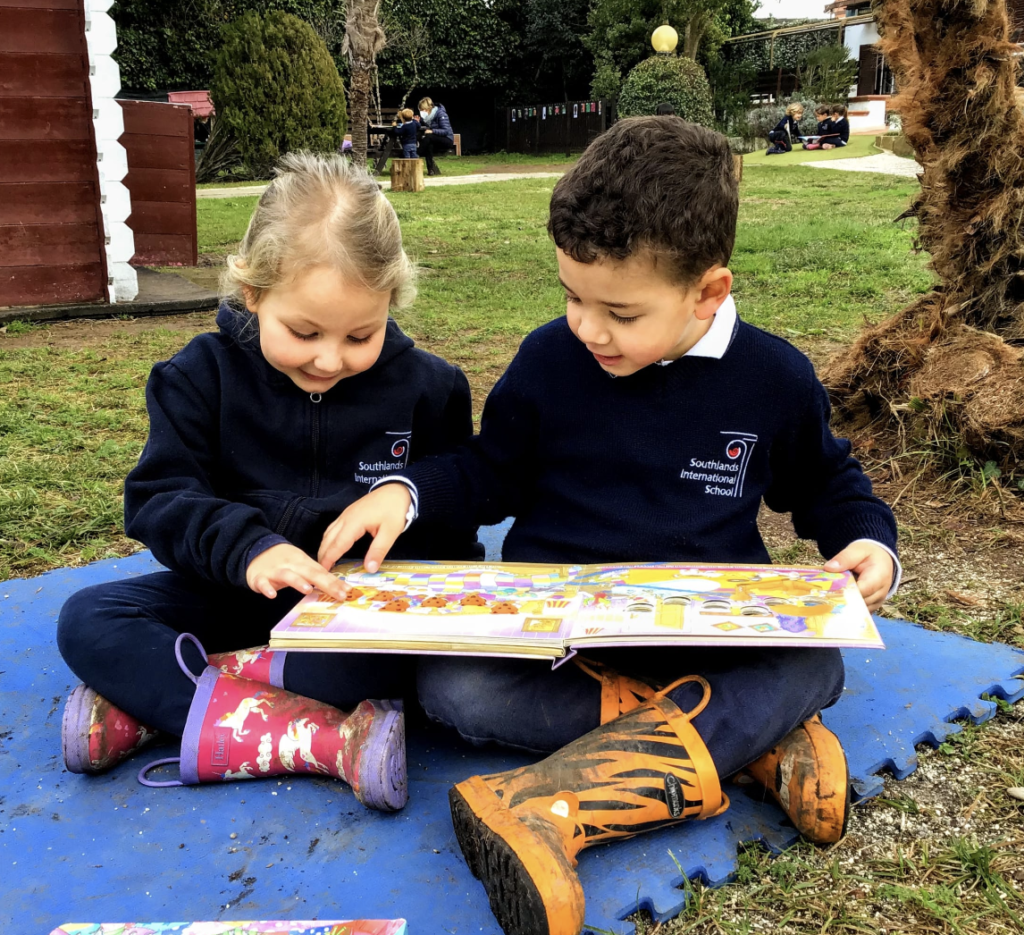 Southlands English School in Rome is a long established private independent day school for boys and girls. The school was founded in 1976 and has provided a warm community atmosphere for the children (and their parents) since then. The school follows the English National Curriculum and the International Baccalaureate Diploma Programme and is one of the leading British Schools in Rome. We have pupils of over 30 different nationalities. We are situated in the southern part of the city, in Casalpalocco, away from ever-growing traffic and close to the Roman ruins of Ostia Antica.
The aim of the school is to mirror the best provided by schools in England based on the English National Curriculum. Classes are held entirely in English for all subjects. Our Academy programme offers IGCSE (Edexcel) and the International Baccalaureate Diploma Programme (IBDP). We have trained staff to teach English as a Foreign Language, to students with weak English Skills. All our teachers are English mother tongue, fully qualified and experienced. Classes are organised in the following way:
Pre-School:
3 YEARS – Nursery
4 YEARS – Reception
This area has been created to provide a stimulating educational environment for children. We provide the first step from home to school with a calm, loving atmosphere and experienced Staff.
Primary:
5-6 YEARS – Year 1-2 (Key Stage 1)
7-10 YEARS – Year 3-6 (Key Stage 2)
At the end of Year 6 the children take Key Stage 2 tests in English Language and Mathematics. Italian children can prepare for their Italian Primary School Diploma exams (5° elementare) if required.
Secondary:
11-14 YEARS – Year 7-9 (Key Stage 3)
15-16 YEARS – Year 10-11 (Key Stage 4 – IGCSE)
At the end of Year 9 the children take Key Stage 3 tests in English Language, Mathematics and Science and the students are also given the opportunity of taking IGCSE examinations in French and Italian (where appropriate). At the end of Year 9, Italian children can take the Italian Middle School Diploma exams. (3° media).
17-18 YEARS – Year 12-13 (Key Stage 5 – IB Diploma Programme)
The IB Diploma Programme is designed as an academically challenging and balanced programme of education with final examinations that prepares our students for success at university and beyond. Based on the pattern of no single country, it is a deliberate compromise between specialisation required in some national systems and the breadth preferred by others. IB programmes are recognised around the world and ensure an increased adaptability and mobility for IB students but above all, they promote international understanding through a shared academic experience. The curriculum and pedagogy of the IB Diploma Programme covers the global perspectives of learning and teaching, while insisting that students fully explore their home cultures and language.
General Information
The classrooms are situated in three buildings set in an extensive 5-acre park; complete with football field, games area and a separate gymnasium. All classrooms have interactive white boards and internet access. The school has senior and junior libraries, two computer laboratories, science laboratory, art room and music room. The school's private car park of 100 car spaces is exclusively at parents' disposal.
Southlands School is an approved British Overseas Establishment (N° 132272) recognised by the English Department for Education (www.education.gov.uk) and RISA (Rome International Schools Association). It is also an accredited centre for IGCSE. examinations and other Edexcel exams. We are recognised by the International Baccalaureate Organisation for the IB Diploma Programme and are Members of COBIS (Council of British International Schools). We offer a reduced format of the Programma Ministeriale Italiano for Italian nationals.
The schools has specialised departments to cater for specific needs such as Literacy Support and EAL (English as an Additional Language). Education Needs Specialists (i.e. Speech Therapist, Psychologist) are regularly consulted to best assist our students.
Reports are sent to parents two times each year. Formal parent/teacher meetings are held twice a year. The school encourages friendly contact between parents and staff to monitor progress and well-being.
To enable children to enjoy additional activities and to help parents organise their day, Southlands offers several courses which are entertaining, educational ways to engage your children out of the classroom. There are a range of extra-curricular activities including music, dance, art, and sports if the pupils wish to participate and:
Breakfast Club begins at 7:30 am. Children are able to have breakfast and are looked after by a member of the teaching staff. Homework Club begins at 3:45 pm and last for an hour. Your children will be under the supervision of a teacher.
Each year, groups including the older children in the Primary School and those in the Secondary School have a residential trip as part of the curriculum to develop co-operation between group members and to place them in situations where interdependence is necessary. Students entering Year 6 to 12 will be eager to discover that our Residential trips will take them to exciting locations such as Barcelona, Amsterdam, Washington or Beijing.
Family days are also organised so our parents can have the opportunity to meet each other and the staff in a relaxed way. Families are encouraged to join in our festive programmes throughout the year.

Via Teleclide 20
Casal Palocco
00124 Rome
info@southlands.it
Tel: +39 06 5053932
Fax: +39 06 50917192